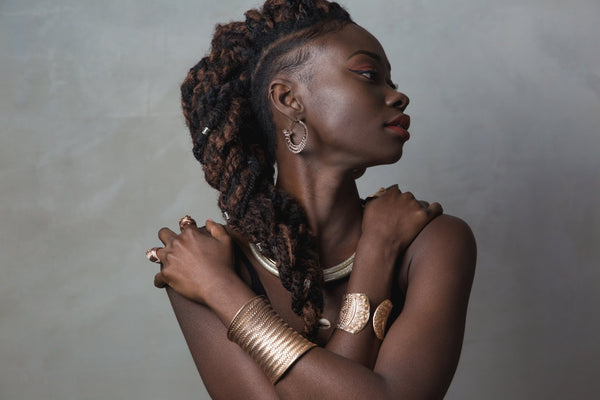 Bangles, Armlets, Cuffs and Bracelets
Browse our collection of handmade fairtrade armlets, bangles and bracelets. Our collection of bracelets is made from a wide variety of materials including gold or gold plated, rose gold, 92.5 sterling silver, white bronze, and brass. Set or inlaid with semi precious stones such as amethyst, turquoise, carnelian, malachite, moonstone and labradorite. Taking inspiration from Mexico and Asian tribal patterns, we have armlets, cuffs, bangles and bracelets to help you express own personal style.
We source from all over the world and work directly with the communities that make them to make sure all our jewellery is fairtrade.