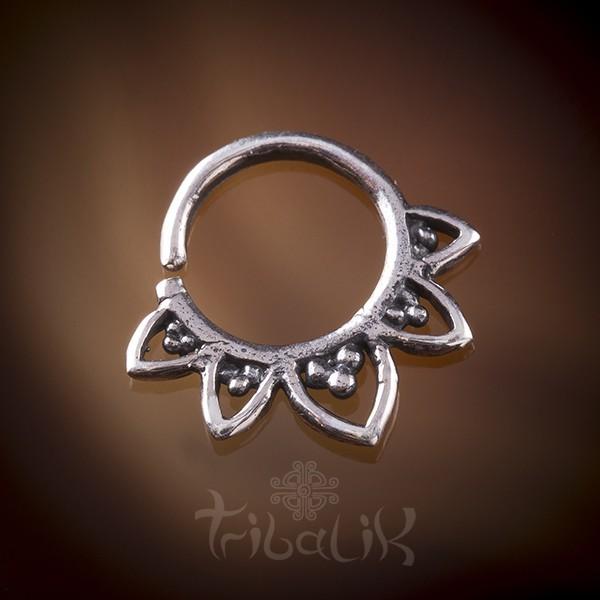 Daith Piercing Body Jewellery
We have a perfect collection of body jewellery to adorn your daith piercing. The daith piercing is an ear piercing that passes through the ear's innermost cartilage fold, the crus of the helix. Our daith piercing collection includes gold, silver and other metals with beautiful natural and ornamental designs. All our jewellery is fair trade and features designs found in nature or tribal traditions. We also feature urban designs in our body jewellery.

Please browse our other wide range of body jewellery collections.