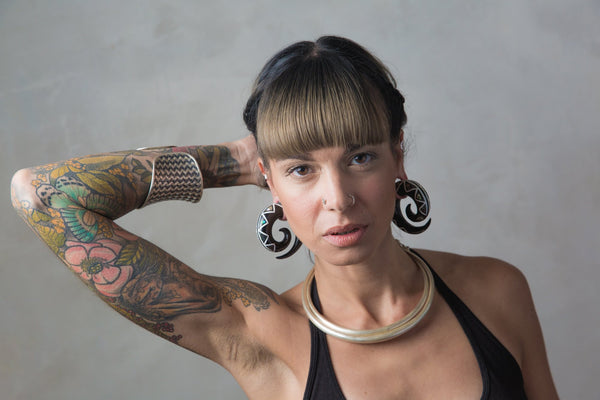 Ear Stretchers 1.2mm up to 50mm
Welcome to our unique ear stretchers range including starter ear stretchers to stretch your ears from 1.2mm up to the larger ear expanders of 50mm. An extensive and varied body jewellery collection, we are proud of our unique tribal and natural fusion designs for stretched ear lobes.

Our ear stretchers come in a variety of shapes from swirls to sticks created from materials including wood, bone, horn, shell, metal, silver and gold brass.

Please check out our jewellery sizing guide for stretching information. Always contact a professional piercer for piercing or stretching advice. If you're just starting your ear stretching journey check out our range of starter stretchers.
These are mostly sold individually, please view description. If so please comment on your order stating which side you prefer, left or right. You can select two to make a pair.