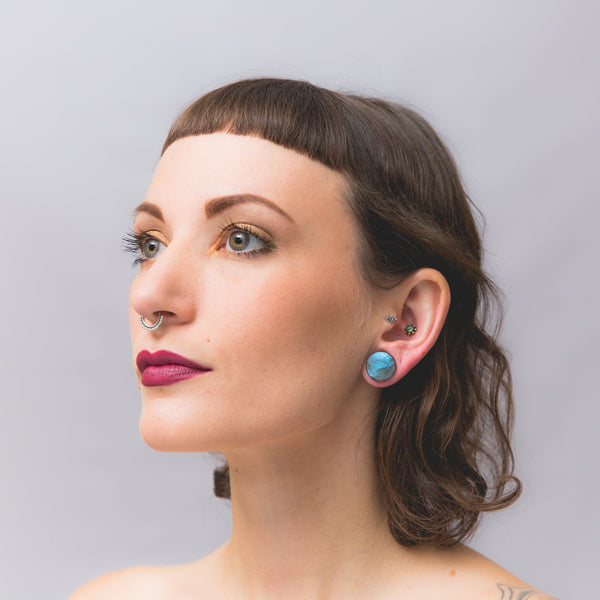 Ear Plugs Jewellery for Stretched Ears
Our designs reflect patterns found in temple art, nature and tribal art. We have an extensive range of ear plug jewellery for stretched ear lobes. Our organic wood, bone, horn or semi precious stone collection of pink rose quartz, brown tigers eye, purple amethyst and blue labradorite give your ears and skin an incredible energy and create less irritation. 
We start at 4mm 6 gauge and go up to much larger sizes. These are sold individually please select two to make a pair. 
Please also check out our tunnel range if you want to wear earrings or weights through your hole with more support.