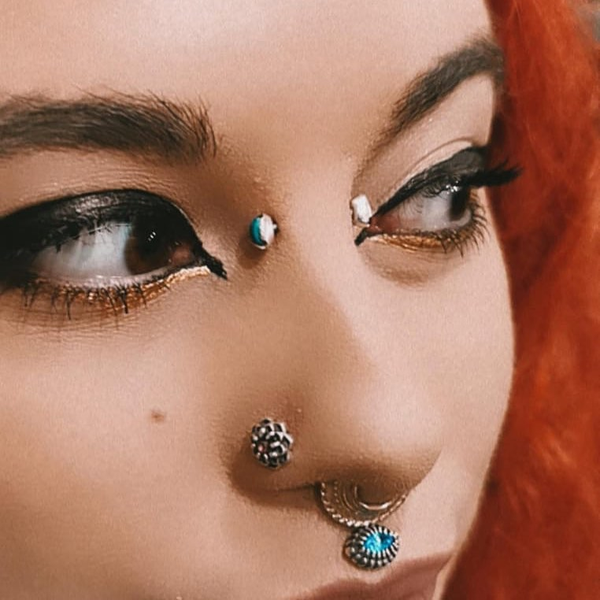 Threadless ends are the versatile facial, ear and body piercing pins.
Threadless end pins are the new versatile do all fit all body piercing. We've put together a handy Guide To Threadless Ends on how to select your threadless end pieces and how to fit them. 
If the threadless end piercing pin doesn't have a bioplast end in the image you will need an end for your piercing: Just select your favourite pin (or pair of pins) and choose the ending you need for the piercing you have. You can select the ending with the piercing as an option, so click on the piercing, select the end and we will send the piercing and the end. Or, alternatively, separately as a separate product. Our threadless ends have titanium pins which are hypoallergenic and the prefered body jewellery piercing material. The double barbell ends are sold with two piercing pin threadless ends to put in each end. 
They are made from semi precious gemstones with funky designs in 14 carat solid gold, 18 carat gold plating or sterling silver and are lead, nickel and cadmium free. 
We are pretty damn excited about these piercing pins and being small and gorgeous they don't get in the way of your daily active life.