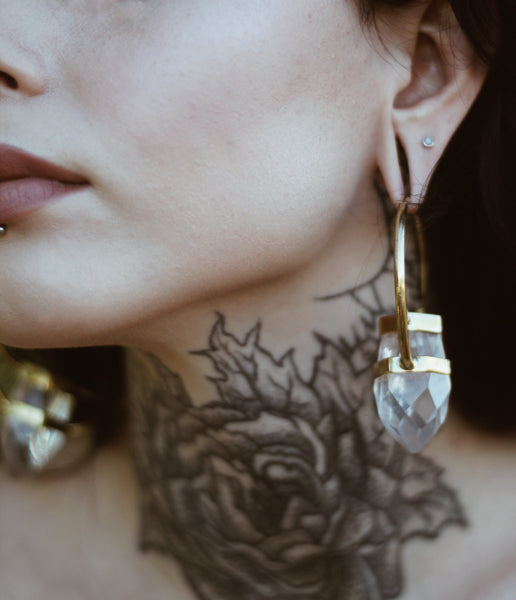 Autumn Winter Collection 19
Mamá Quilla
Welcome to our stunning new collection of gold, silver, brass and white bronze jewellery called Mamá Quilla. Designed to create a statement, this is jewellery that can effortlessly take you from day to night, festival to dinner date, and much more!
This collection features an array of piercing jewellery, with focus on ear weights (by popular demand). Stainless steel and gold piercing jewellery that can be worn in almost any piercing and are 100% allergy free.
This collection has a Mayan Inca magic touch, so unleash your inner goddess this Autumn with our awe inspiring collection of jewellery.