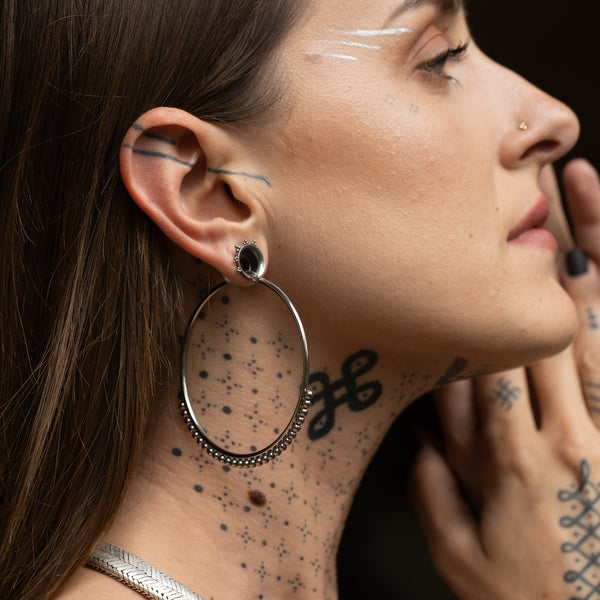 Tribal Inspired Ear Plugs and Tunnels
Tribalik has one of the most unique ranges of organic and metal ear tunnels and plugs for stretched ears. We start at one of the lowest around at 4mm 6 gauge to 50mm and soon much larger. Our organic plugs create less irritation and reflect patterns found in temple art, nature and tribal art. Our materials include vegan wood, gold brass, silver, white bone, white pearl and a new semi precious stone collection of pink rose quartz, brown tigers eye, purple amethyst and blue labradorite.

We also have a selection of contemporary ear adornments to complement your ear tunnels or plugs in our ear weights and stretchers range or earrings range.
These are sold individually please select two to make a pair.